Cleaning Your Car Quickly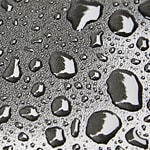 You don't need a lot of time to clean the interior of your automobile. With just a few minutes, you can have the interior looking like the day you left Burritt Motors Chevrolet. It's a good idea to keep up with this maintenance every so often so you're not faced with a large mess, but here are some tips that we have to offer you that will help make quick work of your cleanup.
– Remove all garbage from your vehicle before you clean anything else.
– Vacuum out cup holders, seats, floor mats, etc.
– Use a damp cloth to wipe off your dashboard and other hard surfaces.
– The inside of your windshield and windows should be wiped down with glass cleaner to promote proper visibility while you're driving.
– There are various products you can use on the interior leather and hard surfaces to make them shine like new.